What you will learn on this page:
Photography involves using your creative and practical skills.
You can often pick up photography at A Level/Level 3 without having studied it as a GCSE subject.
There are lots of different types of photography; portraits and weddings, landscapes, still life, documentary journalism, fashion photography, experimental, multimedia and moving image.
On a photography A Level/Level 3 you will learn how to use photographic equipment such as; cameras, tripods and lighting. You will also explore traditional dark room processing as well as using digital technology such as Photoshop and Illustrator. You will also be using drawing and sketch books too.
Photography combines well with other subjects such as; art and design, media, graphics, and business.
As well as a career in photography, this subject can take you into careers in a range of creative areas from graphic design, web design, animation, advertising, games and film design, visual FX, and art curation.
Selection of jobs using the subject Photography
Do a free, short, online course to find out more about art (looks great on your CV too!)
View more: Creative Arts and Media Courses
Examples of apprenticeships which relate to photography:
Examples of degree courses that relate to photography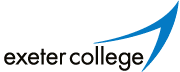 BBC Bitesize Career Videos
You can watch a great series of videos of young people who are working in jobs that use photography on the BBC Bitesize website.