WELCOME TO ON SITE BRISTOL @ CAREERPILOT, BRISTOL CONSTRUCTION APPRENTICESHIPS
What you will learn on this page:
On Site Bristol apprentices learn on the job, gaining skills and qualifications, earning money at the same time.Apprentices work towards an NVQ Diploma, typically attending college 1 day a week depending on the trade and pathway.
FREE for 16 to 18 years olds (if you are 19 or older please call to discuss your application and costs involved).
On Site Bristol provide you with personal protective equipment (PPE) at induction and, once in work, a basic tool kit. On Site Bristol's apprenticeship offer includes trades such as Bricklaying, Plumbing, Electrical Installation, Plastering, Carpentry and Site Joinery, Painting & Decorating and Wall and Floor Tiling. Some two-thirds of On Site apprentices join us without GCSE English and Maths.
SkillELECTRIC final
On Site Bristol's model of supporting learners and crucially their employers in the workplace has enabled the scheme to continually improve deliver results ahead of national averages. Apprentices see their On Site Training Officers as mentors and as such support extends to pastoral care helping them with additional learning needs, problems at work, home or at their place of study.
Call us on 01173521960
Gallery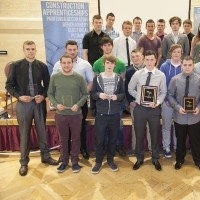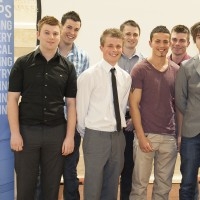 As On Site Bristol is a non-profit arm of Bristol City Council you can be assured we will give you free and impartial advice to set you on the road to the long term career best suited to your abilities.